MHI's approach to real estate sales is informal yet highly professional. Our goal is to introduce you to the best properties within your parameters while making the experience as productive and pleasant as possible.
Please don't let the next 3 photos fool you--when it comes to helping you buy or sell your home, we're very serious!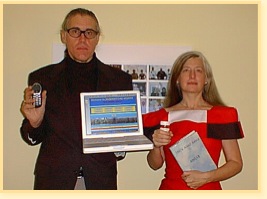 Leigh Zaphiropoulos
(left)
,
Principal, Licensed Real Estate Broker.
Leigh Zaph. holds a B.A. from Cornell University as well as a Certificate in Real Estate Studies from The Real Estate Institute of New York University. Having personally done over $100 million in Real Estate sales, his past work experiences also include management in the entertainment field, construction and historic restoration, and four years as General Manager and Head of Operations for Market Probe Int'l, a Manhattan based market research and data processing firm. For the last 32 years he has been exclusively engaged in the brokerage of residential properties in N.Y.C.

Karin Wolfe
(left)
, Licensed Real Estate Salesperson.
A professional singer and actress who has worked extensively on Broadway, television and in film, Ms. Wolfe has also conducted and participated in executive search and public relations programs for a number of financial institutions. Having joined MHI in 1998, her own personal successes in real estate investment have led to her desire to provide guidance to other home sellers and purchasers. In 2001, Karin set an MHI "rookie record" when she successfully negotiated 4 residential sales during her first 30 days at MHI; and, over the last 9 years, her average sale has been in excess of $1.6 million.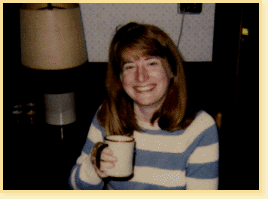 Bryn A. McCornack, Licensed
Real Estate Salesperson
.
After 3 years as an actress and dancer with The Oregon Shakespeare Festival, Ms. McCornack received her Certificate in Dance from The New School for Social Research and went on as Dance Director of Mobius, a modern dance company. She has since had two additional and highly successful careers in publishing and talent management. Originally licensed in Real Estate in 1977, she has recently re-entered this field because it gives her an opportunity to work with one of NYC's best Real Estate firms (and because her husband owns the company).






As of January 1, 2017, MHI has closed its doors to new business. We wish to thank all our clients and customers for giving us the opportunity to serve you during the past 36 years -- it has been a real pleasure working with you all. Though we've moved on, our principal, Leigh Zaph. remains available to consult on real estate matters should you like to reconnect. Again, many thanks to you all, and our best wishes for the future.
Sincerely,
Leigh Zaph., President

Manhattan Homes Inc., The St. Denis Building, 80 East 11th Street, Suite 228, New York, NY 10003
(212) 777-7227